In 2021, ATM reviewers continue to make outstanding contributions to the peer review process. The following reviewers are highlighted and commended for their professional effort and enthusiasm in reviews. Let us take this chance to express our heartfelt gratitude for their tremendous effort and valuable contributions to the journal and to the scientific process!
January, 2021
Mohammed Osman, West Virginia University Hospitals
Arnaud Thille, University Hospital of Poitiers, France
Anna Moles, Spanish National Research Council, Spain

January, 2021
Mohammed Osman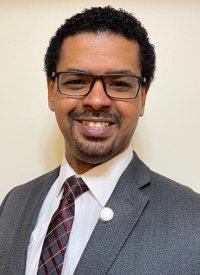 Dr. Mohammed Osman is the Chief Cardiology Fellow at West Virginia University Hospitals. His research areas of interest include racial and gender disparities in interventional & structural cardiology procedures, cardiogenic shock, mechanical circulatory support devices, invasive hemodynamics, and coronary artery disease. For more details, you may follow Dr. Osman on Twitter @MoOsmanMD or here.
Dr. Osman sees peer review as one of the significant roles that he serves in the academic field, "It helps ensure that published materials have gone through the scrutiny of several experts in the area. Our job as reviewers is to provide constructive feedback and offer the authors ideas and feedback to improve their work. This is why for every criticism a reviewer provides, they should always present a way to move forward because the goal is to improve every manuscript collectively. On the other hand, peer review is also a crucial step in the development of any academic. To be a good author, you need to be a good reviewer. I always try to find time to review at least one paper per week as this keeps me on track and ensures that I keep myself updated about the new research in my field of interest."
To Dr. Osman, reviewers have to keep in mind that they are among the final defense lines to ensure the paper contents' accuracy, "Authors always rely on the peer review process to pinpoint any holes or mistakes in their manuscripts. Hence, reviewers must spend enough time on each peer review assignment and make sure that they review every detail and give their honest and unbiased feedback."
Lastly, Dr. Osman make the following suggestion to his peers, "My advice for authors is to be familiar with the guidelines of reporting research projects. It is important that the authors stick to these guidelines (like PRISMA, STROBE, etc.) when reporting their findings."
Arnaud W. Thille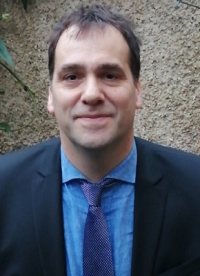 Arnaud W. Thille is the Head of Intensive Care Unit at the University Hospital of Poitiers (more than 1000 beds in the west of France). He was a student in Medicine in Paris and did his residency, Master 2 and PhD with Professor Laurent Brochard at the University of Paris-East. His topic of research focuses exclusively on mechanical ventilation and acute respiratory failure, including ARDS, patient-ventilator interactions, weaning, and noninvasive ventilation. Then, he spent one year in Madrid (Spain) for a post-doctoral research with Professor Andres Esteban on the theme of diffuse alveolar damage in patients with ARDS. He joined the University of Poitiers in 2013 and conducted several large randomized clinical trials on mechanical ventilation. Two large trials have been completed, one comparing noninvasive ventilation vs. high-flow nasal oxygen in more than 300 immunocompromised patients with acute respiratory failure, and another one comparing T-piece vs. low levels of pressure-support for spontaneous breathing trials before extubation in nearly 1000 patients at high-risk of reintubation. He now leads a research group on respiratory physiology and they welcome any students to join them with pleasure.
From Dr. Thille's point of view, peer review theoretically allows to take a critical look by several experts with experience who have previously been confronted to this issue. At the end of the writing of an article, the author is often no longer able to detect errors, missing messages or simply explain his work. Peer review then makes it possible to gather several opinions and to take a step back with a fresh look. Reviewers are from any country on the planet, which also makes to have different opinions and points of view on a same theme. The reviewer has to ensure that there are no errors and that the message is actually valid. In all cases, the main objective is to improve the quality and readability of the article. The reviewer also has to help the editor's decision and must not hesitate to reject an article which provides no new information or without a clear message.
To Dr. Thille, a constructive review helps to improve the quality of the article, "In my opinion, the most important thing is to deliver a simple message. The authors have often lots of results and would like to explain all their findings in detail, whereas the most important is to simplify, to have one or two messages to hook the reader and easily remember the main message. My main objective as reviewer is to help deliver a simple message and to facilitate readability by avoiding subanalysis, by facilitating readability of tables and messages, deleting decimals after digits often unnecessary, etc…"
"Curiosity!" says Dr. Thille when being asked what drives him to keep doing peer review, "It is always interesting to read the most recent articles and last update on our favorite topic of research with the aim at improving ourselves. And sometimes, the journal may offer us the opportunity to write an editorial to debate and express our opinion."
Obtaining ethical statement for a research is of utmost importance in Dr. Thille's opinion, even for retrospective studies. "Laws are different from one country to another, and in France for example, we have to respect law on 'computer and freedom' in order to not use nominative data. This means that for retrospective studies, the authors must declare their research and must commit to anonymizing their patient database. The process is simple but helps to protect patients' data and guarantee an information on research ongoing."
Anna Moles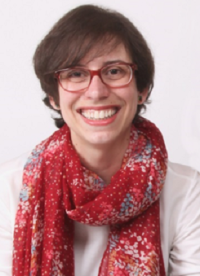 Anna Moles Fernández is a Tenured Scientist (Científico Titular) from the Spanish National Research Council. She works at the Institute of Biomedical Research of Barcelona. She obtained her degree in Biology and her PhD in Biomedical Sciences at the University of Barcelona. After spending more than 7 years working at Newcastle University, UK, first as Research Associate and afterwards as junior PI, she relocated to the Institute of Biomedical Research of Barcelona with a prestigious Ramon y Cajal contract in 2018. In 2020, she was awarded with a highly competitive position as Tenured Scientist. As an expert in her field of research she is often asked to review grants and papers for different funding bodies and editorials. Her current research focuses on investigating the proteolytic pathways driving fibrosis and cancer, to unravel new therapeutic candidates for drug development. Please visit Dr. Moles' LinkedIn for more information.
On peer review, Dr. Moles says, "As scientists, critical appraisal from our peers is essential to produce high-quality science. Peer-revision is one of the ways scientists can receive feedback from its peers and raise the quality of their manuscripts at different levels, from data collection and interpretation to comprehensive communication and discussion of the results presented."
To Dr. Moles, a robust peer review system requires the participation of several reviewers in the process, at least one of them an expert in the particular topic of the paper. The process must be overseen by an Editor. The reviewers should check among other things for novelty, appropriateness of the methodology and soundness of the experimental results, "One of the main limitations we face during peer revision are the biases inadvertently experienced by both reviewers and editors. To avoid this, all the materials handled to reviewers should be blinded, so authors names and affiliations should not be displayed. The inclusion of a professional reviewer hired by the editorial would also be a good addition to guarantee a fairness and homogeneous treatment of the different submissions received by the journal. Finally, and in some particular cases, open communication between reviewers and authors would help manage the revision process."
In Dr. Moles' opinion, the qualities to look for in a good reviewer are knowledge on the topic to review, impartiality, attention to details, and willingness to provide insightful comments to peers to help them improve their own work.
From a reviewer's point of review, Dr. Moles believes that data sharing is essential to provide access to the primary results of our studies to our peers but also to wider communities. Access to data not only reassures the scientific community about the soundness of our own studies, but it also helps others to reproduce and validate our own findings. Only by sharing and working together we will be able to build up on previous knowledge and make break-through discoveries that will have a real impact on people's lives.