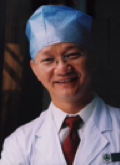 Chen Qiu, MD, PhD
Professor, Dean of the Shenzhen People's Hospital Jinan University Second Clinical Medical College, Director of the Shenzhen Respiratory Diseases Institute, Shenzhen, China
Doctor Qiu is a Member of the Asthma Branch of the Chinese Medical Association for Respiratory Diseases, the Vice President of the Guangdong Hospital Association, the Deputy Chairman of the Guangdong Medical Association, the Deputy Director of the Expert Committee on Respiratory Medicine of the Guangdong Pharmaceutical Association, the Deputy Director on the Respiratory Disease Prevention and Control Committee of Guangdong Preventive Medicine Association, and he is the Deputy Chairman of the Rehabilitation Professional Committee of the Guangdong Chest Disease Society.
Furthermore, he is the Guangdong Province Vice President of the Performance, Management, and Evaluation Branch of the Health Economics Association, President of the Shenzhen Hospital Association, Vice President of the Shenzhen Medical Association, and Chairman of the Respiratory Committee of the Shenzhen Medical Association.
He has published works in the "Chinese Tuberculosis and Respiratory Journal," "The Lancet Respiratory Medicine Chinese Edition", "Chest China edition" and "Guangdong Medicine". He served on the executive editorial board of "Modern Hospital", "Medical Review" and "Electronic Journal of Emerging Infectious Diseases".
He was the main translator of the substantial monograph "Clinical Respiratory Medicine" once, editor and associate editor for six monographs, and contributor of four monographs. He owns seven national invention patents and 6 utility models.As project leader, he has presided over the National Natural Science Foundation of China, the Natural Science Foundation of Guangdong Province and the Guangdong Science and Technology Plan Project. He has recruited more than 30 graduate students in total.
Terms of Appointment: Feb 2019- Jan 2021