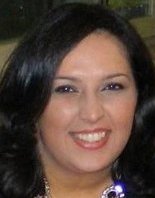 Caterina Ledda, MSc, PhD
Clinical pathology and Clinical molecular biology Laboratory, Garibaldi Hospital of Catania, Italy
Caterina Ledda,MSc, PhD, actually works at Clinical pathology and Clinical molecular biology Laboratory at Garibaldi Hospital of Catania (Italy).
She deals with issues related to health states and diseases that are results of exposure to different factors in occupations and work environment.
Caterina investigates the impact of work on health by unravelling the underlying (epigenetic) mechanism and also the reverse how health can affect work (dis)ability.
Terms of Appointment: Feb 2019- Jan 2021