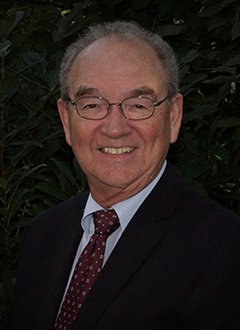 Richard D. Sontheimer, MD
Professor of Dermatology,
University of Utah School of Medicine,
Salt Lake City, Utah, USA
Dr. Sontheimer is currently working as a full-time clinician educator in the Department of Dermatology at the University Utah Medical Center in Salt Lake City. He has been successfully involved in patient-oriented translational clinical investigation for 41 years at four USA academic medical centers starting at UT Southwestern Medical Center in Dallas in 1976. His career focus has been on the etiopathogenesis of the cutaneous manifestations of autoimmune connective tissue diseases, especially lupus erythematosus (LE) and dermatomyositis (DM). He was a member of the team lead by his mentor, Dr. James N Gilliam, that first described in 1979 subacute cutaneous LE (SCLE) as a new photosensitive, non-scarring, immunologically-distinct cutaneous LE subset. Since then, Dr. Sontheimer has maintained a subspecialty academic focus on the evolving clinical concept of SCLE. This most recently has included clinical research contributions relating to drug-induced SCLE.
In addition, Dr. Sontheimer's work in the early 1990s focused needed attention on an orphaned cutaneous subset of DM -- clinically-amyopathic DM (syn. dermatomyositis sine myositis). That work has led to international recognition that patients with clinically-amyopathic DM are at increased risk for developing potentially-fatal interstitial lung disease marked by the presence of circulating MDA5 autoantibodies.
Reflecting his long interest and focus in rheumatologic skin disease, Dr. Sontheimer was the lead co-editor of the first textbook dedicated exclusively to the skin manifestations of rheumatologic disease (Cutaneous Manifestations of the Rheumatic Diseases. First edition. Sontheimer RD and Provost TT, Editors. Williams and Wilkins, Baltimore, MD, 1996 [Second edition published in 2004]).
In 2005, Dr. Sontheimer moved from the University of Iowa to the University of Oklahoma to continue his long-term research collaboration with the systemic LE research group led by Morris Reichlin at the Oklahoma Medical Research Foundation (OMRF). During his 5 years there Dr. Sontheimer interacted with other members of this rheumatology research group including Drs. John Harley, Judith James, and Ira Targoff.
Dr. Sontheimer has previously held national and international professional leadership positions. Among these include: Medical Advisory Board Member for the Lupus Foundation of America and The Myositis Association; Founding Presidents of the Medical Dermatology Society and the Rheumatologic Dermatology Society; International Organizing Committee member for the 1st – 3rd International Conferences on Cutaneous LE and DM.
Prior recognition of his career contribution include: NIH Clinical Investigator Award, 1980-1983; NIH Research Career Development Award, 1987-1992; American Society of Clinical Investigation, 1989; American Dermatological Association, 1991; Best Doctors in America, 1992-2017; Association of American Physicians, 2001; Honorary Member, European Society of Cutaneous Lupus Erythematosus, 2004; Karolinska Institutet, Junior Faculty Nobel Forum Lecture, 2004; Arthur J. Rook Oration, 86th Meeting of the British Association of Dermatologists, 2006; Lifetime Achievement Award, Medical Dermatology Society, 2013. Lifetime Achievement Award, Lupus Foundationof America, Utah Chapter, 2016; Masters Recognition, American College ofRheumatology, 2017.

Articles Published in Annals of Translational Medicine

10th Annual Meeting of the Rheumatologic Dermatology Society

Terms of Appointment: May 2018- Apr 2020